On The Levee Jazz Band
Swinging New Orleans Jazz (For Dancing - Or Just Listening!) (2018)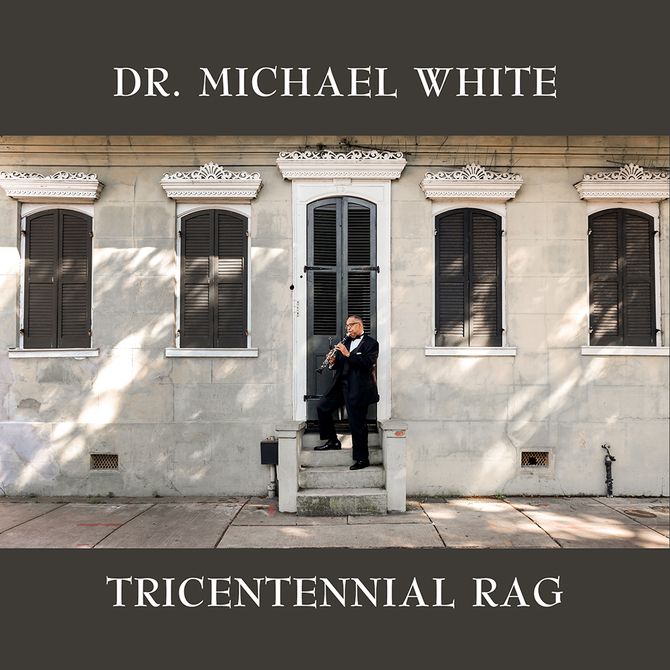 Dr Michael white
Tricentennial Rag (2018)
"Dr. Michael White is an accomplished, multi-faceted New Orleans-based clarinetist, bandleader, composer, musicologist, jazz historian, and educator widely regarded as one of the leading authorities and culture-bearers of traditional New Orleans jazz music." (Basin Street Records)
I was honored that Dr. Michael White asked me to be a guest guitarist on this beautiful album!
https://www.basinstreetrecords.com/product/dr-michael-white-tricentennial-rag/
Gentilly Stompers
Thanks A Million (2017)
Catie Rodgers' Gentilly Stompers play New Orleans Traditional Jazz.
Klezmephonic
Ot Azoy (2015)
Klezmephonic's 2015 release Ot Azoy.  This recording project was a collaborative effort led by Jennie Lavine and Dave Sharp.
New Orleans Party Asylum
Yuletide Aphrodisiac (2010)
New Orleans Party Asylum's 2010 release Yuletide Aphrodisiac.
Spencer Michaud
Tightrope Walker (2014)
Spencer Michaud's 2014 release Tightrope Walker.